Sony DCR HDR HDD Handycam Video Recovery error deleted formatted disk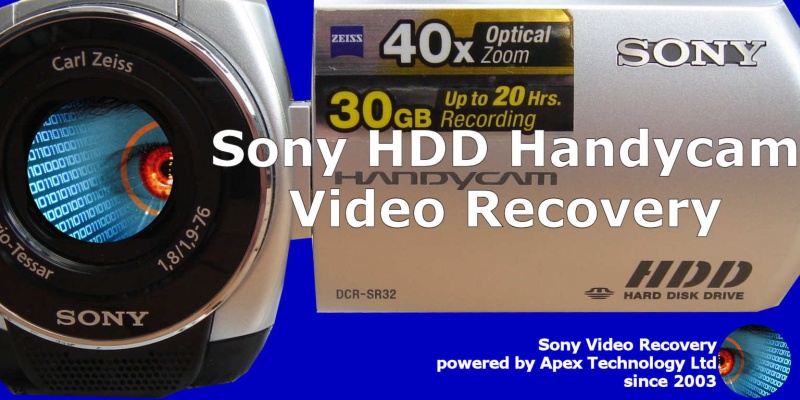 Sony Handycam HDD Video Recovery E3100 hard drive error disc access problems
Sony Handycam screwing up your life? Our friendly team is happy to help recover your video footage and movies from this HDD camcorder. The drive may have been formatted, or had video clips deleted. Early Sony Handycam did not have USB connector so we can transfer your videos off the camera to Windows PC Computer or Apple Mac.
The camera lists error code E3100 and says HDD Format error. Please format. When you try to reformat, it tries to format and then says Drive error. Turn on power again. The message does not go away, it won't take pictures or video.
Just when you see the e3100 error you may now also see the Recording disabled message. Your day is going from bad to worse. Now while one error is preventing play back of video on the camera, then next screen says you can't record any more film. Best option is to switch off the camera and contact us for recovery. The less that happens to the camcorder the better the chances of getting the movies back.
You turned off the camera only a few minutes ago, and now we have this new error. The hard drives tend to degrade over time so this is a natural occurrence. This is why you backed up your videos to your computer ... or perhaps you forgot. Or you were going to do it tomorrow. But technology caught you out - along with fragile electonics and mechanics. Contact us now for a quote.
We recover accidentally deleted video from the Sony HDD handycam range. We also can bring back the video footage from accidentally re-formatted hard disk drive inside these dvd cameras.
Below is a list of typical customer enquiries we receive.
Camera has error code 31. I've tried all suggested fixes without success. How much would it cost to recover the Data?
We recover video footage from disk error such as any C or E 5-digit code eg. C:13:00 C:32:00 E:20:00 E:31:00 E:61:00 E:61:10 E:61:11 E:62:00 E:62:10 E:62:11 E:91:00 E:91:01 E:94:00 101-0001 slow flashing / blinking warnings on the lcd display.
These camcorders often use 1.8" zif Hard disk drive from Toshiba. We recover accidentally deleted video or re-formatted hdd from these cameras. We have specialist knowledge to recover the lost video on your Sony Hard Disk camcorders hard drive.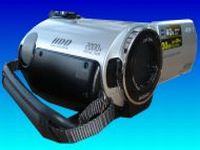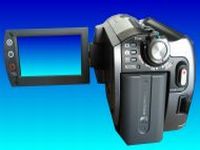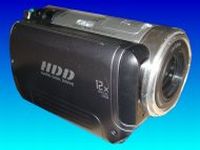 (this list grows daily so contact us for your model!)
HDR-FX1000E
Sony DCR-SR10 Hard Disk Drive Handycam
Sony DCR-SR10E Hard Disk Drive Handycam
Sony DCR-SR30 Hard Disk Drive Handycam
Sony DCR-SR30E Hard Disk Drive Handycam
Sony DCR-SR32 HDD Camcorder
Sony DCR-SR32E HDD Camcorder
Sony DCR-SR37 60GB HDD Camcorder
Sony DCR-SR37E Handycam
Sony DCR-SR38 DCR-SR38E 70GB HDD Camcorder
Sony DCR-SR40 30GB Hard Disk Drive Handycam
Sony DCR-SR47E DCR-SR47 Handycam
Sony DCR-SR52 HDD Easy Handycam
Sony DCR-SR57E 80GB Handycam
Sony DCR-SR58E Handycam
Sony DCR-SR60 30GB Hard Disk Drive Camcorder
Sony DCR-SR70 30GB Hard Disk Drive Camcorder
Sony DCR-SR70E 30GB Hard Disk Drive Camcorder
Sony DCR-SR72 HDD Easy Handycam
Sony DCR-SR77 80GB HDD Camcorder
Sony DCR-SR77E Handycam
Sony DCR-SR78E Handycam
Sony DCR-SR90 30GB Hard Drive Digital Camcorder
Sony DCR-SR90E 30GB Hard Drive Digital Camcorder
Sony DCR-SR80 60GB Hard Drive Digital Camcorder
Sony DCR-SR100 30GB Hard Drive Handycam
Sony DCR-SR100E 30GB Hard Drive Handycam
Sony DCR SR190 HDD Handycam 30GB
Sony HDR-SR1 High Definition HDD Easy Handycam
Sony HDR-SR1E High Definition HDD Easy Handycam
Sony HDR-SR5 High Definition HDD Easy Handycam
Sony HDR-SR5E 40GB High Definition Easy Handycam
Sony HDR-SR7E HDR-SR7 60GB Handycam
Sony HDR-SR8E HDR-SR8 100GB Handycam
Sony HDR-SR10E HDR-SR10
Sony HDR-SR11E HDR-SR11
SonyHDR-SR12E HDR-SR12
Sony HDR-UXR ACC-HD HDD Camcorder
Sony HDR-UX3E HDR-UX3
Sony HDR-UX5E HDR-UX5
Sony HDR-XR100E HDR-XR100 HDD high definition camcorder
Sony HDR-XR105E HDR-XR105 HDD high definition camcorder
Sony HDR-XR106E HDR-XR106 HDD high definition camcorder
Sony HDR-XR200E HDR-XR200VE HDR-XR200 120GB camcorder
Sony HDR-XR500E HDR-XR500VE HDR-XR500 high definition camcorder
Sony HDR-XR520E HDR-XR520VE HDR-XR520 HDD high definition camcorder
AVCHD HDMI USB PAL NTSC

Sony HDD Cameras model and Year of Production

Below is a list of Sony's Camcorder Model numbers, with approximate year of production. The methods for recovering video vary depending on the year and the camera fault.




YEAR MODELS
==== ================
2006 - DCR-SR30 SR40 SR50 SR60 SR70 SR80E
2006 - DCR-SR90 SR100
2006 - DCR-SR40 SR60 SR80
2007 - DCR-SR32 SR33 SR42 SR52 SR62 SR72 SR82 SR190 SR200 SR290 SR300
2008 - DCR-SR35 SR36 SR45 SR46 SR55 SR65 SR75 SR85E
2008 - DCR-SR35 SR36 SR45 SR46 SR55 SR65 SR75 SR85E
2008 - DCR-SR210 SR220
2009 - DCR-SR37 SR38 SR47 SR48 SR57 SR67 SR77 SR87E
2010 - DCR-SR58 SR68 SR78 SR88 SX33 SX34 SX43 SX44 SX53 SX63
2010 - DCR-SR15
2011 - DCR-SR21 SX21E PJ5
2006 - HDR-SR1
2007 - HDR-SR5 SR7 SR8
2008 - HDR-SR10
2008 - HDR-SR11 SR12
2009 - HDR-XR100 XR105 XR106 XR200 XR200
2009 - HDR-XR500 XR500 XR520 XR520
2010 - HDR-CX110 CX115 CX116 CX150 CX155 XR150 XR155
2010 - HDR-CX300 CX305 CX350 CX350 CX370 XR350 XR350
2010 - HDR-CX550 CX550 XR550 XR550
2011 - HDR-XR160 PJ50 PJ50
2012 - HDR-CX250 CX260 CX260 CX270 CX570 CX580 PJ260 PJ580 PJ600 XR260




Sony Handycam HDD Video Recovery E3100 hard drive error disc access problems

Sony Handycam HDD Video Recovery E3100 hard drive error disc access problems problems that we recover data from are listed below.
sony,camcorder,hdd,hard,disk,drive,format,formatted, reformatted,access,error,trouble,usb,connecting,to,computer,deleted, movies,e:31:00,e3100,e31.
Recovering video from Sony Handycam error E:20:00 E:31:00 E:61:00 E:61:10 E:61:11 E:62:00 DCR HDR HDD Hard Disc Error Deleted clips Formatted Format Drive.


For further information on Sony Handycam HDD Video Recovery E3100 hard drive error disc access problems see this info