Panasonic Camcorder finalize mini-DVD mini DVD-Ram video recovery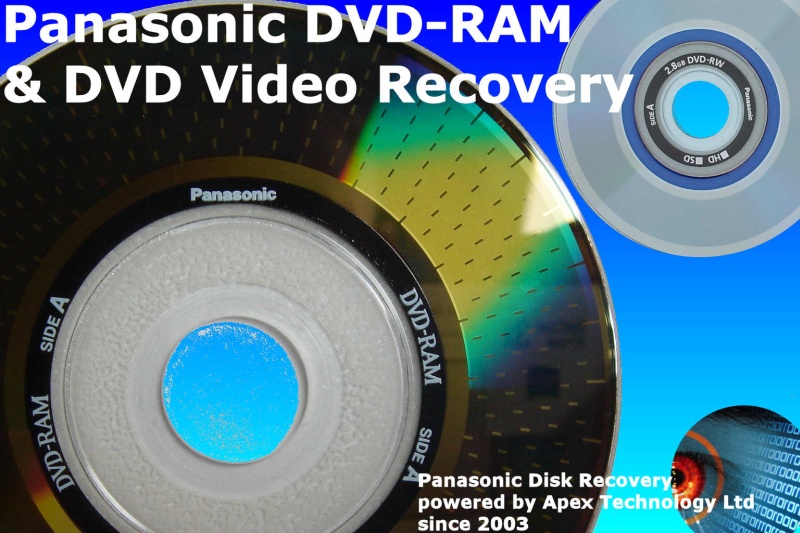 Panasonic mini DVD RAM video recovery transfer
Does your Panasonic Camcorder have you in a panic? Our friendly team is happy to help recover your video footage and movies from this mini DVD camcorder.
The Panasonic Camcorder writes to Panasonic DVD-RAM disks. So this was an excellent result for panasonic - you buy their camera and now you have to buy their dvd-ram discs. But now comes the problem - you want to play them in your normal DVD player, or on your computer or phone. Luckily we can transfer video to normal dvd disks from the dvd-ram disk. Just email or telephone us for a quote.
Panasonic DVD-RAM Finalize/Finalise problems include .VRO DVD VR Corruption, disc in wrong format, Disc Access Error, Disk Access Error, Disk Error, Disc Error, Format Error CRC Error
Sometimes a DVD RAM or DVD-RW disk will only show as being empty or Zero 0 bytes capacity, even though you can see the data is burned to the disc. We can recover your Video, Photos and Data Files from such Disks.

We can repair Corruption of DVD-VR .VRO files recorded on DVD-RAM recorder. Sometimes they have CRC Cyclic Redundancy Check errors. The Mini-DVD-RAM handycam displaying red / green lines across the display when accessed but will not play.
Panasonic dvd cameras can record on dvd-ram dvd+r dvd-r dvd-rw. We get cases in particular for restoring video from dvd-ram disks which are frequently used on these dvd cams. The range of cameras we support are shown below, but this range is growing all the time so if you do not see your model listed then please email us.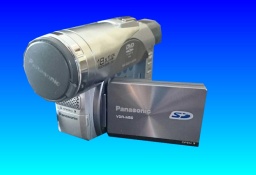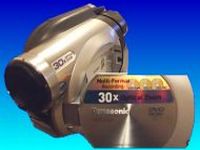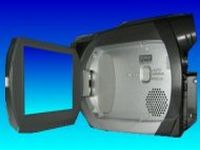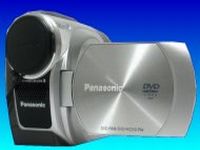 Panasonic VDR DVD DVD-RAM camcorder
Panasonic VDR-D100 VDRD100 DVD Camcorder
Panasonic VDR-D100B VDRD100B DVD Camcorder
Panasonic VDR-D150 VDRD150 DVD Camcorder
Panasonic VDR-D160 VDRD160 DVD Camcorder
Panasonic VDR-D200 VDRD200 DVD Camcorder
Panasonic VDR-D250 VDRD250 DVD Camcorder
Panasonic VDR-D250B VDRD250B DVD Camcorder
Panasonic VDR-D300 VDRD300 DVD Camcorder
Panasonic VDR-D310 VDRD310 DVD Camcorder
Panasonic VDRM30K VDRM-30K
Panasonic VDRM50 VDRM-50
Panasonic VDRM50B VDRM-50B
Panasonic VDRM53 VDRM-53
Panasonic VDRM55 VDRM-55
Panasonic VDRM55B VDRM-55B
Panasonic VDRM70 VDRM-70
Panasonic VDRM75 VDRM-75
Panasonic VDRM95 VDRM-95
VR_MOVIE.VRO Panasonic DVD-VR Recorder
Panasonic mini DVD RAM video recovery transfer
Panasonic mini DVD RAM video recovery transfer problems that we recover data from are listed below.
Panasonic dvd-ram recovery, mini-dvd-ram recovery, Panasonic dvd recovery, Panasonic dvd format error, finalize dvd Panasonic camcorder,handycam error.
Panasonic mini-DVD-RAM DVD mini-dvd video film footage recovery Panasonic handycam camcorder error finalize disc.

For further information on Panasonic mini DVD RAM video recovery transfer see this info