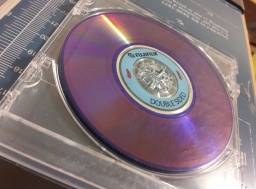 Judy Ho, Oakland, California, USA
Panasonic DVD RAM Finalize disc. The DVD issue I encountered on my Panasonic VDR-D100 - I recorded a video, finalized it, but the disk is not readable for some reason. I could not access files when I placed the disk back in the recorder. I received the DVD today and was able to view the contents.
Data Recovery Services provided the quick, affordable, and professional services I needed to recover a sentimental family interview I thought I had lost on a corrupted DVD. I contacted Data Recovery Services and received a response with a very reasonable estimate within 24-hours. I agreed to the quote, shipped off my disk, and hoped for the best. Within a few days I received an email from the firm stating that they had received my shipment. A few hours later I received another email stating that my data had been recovered. A few hours after that I was informed that my data was coming back home to me in the US. Overall, great experience, and great communication. Thank you!!.